Bad History Month, Com Truise, Summer Thunder, Punk Rock Yoga — What's Happening, Greenpoint? (5/24–5/30)

On June 3 & 4th, 400 local artists will open their doors to the public and showcase works and works in progress during this year's Greenpoint Open Studios! Check out the the full schedule of events here!
There are more events in our weekly calendar! Submit Greenpoint events, too!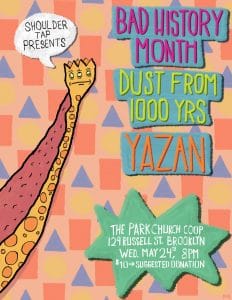 WEDNESDAY 5/24

* Fight the Feed @ Legion Bar (790 Metropolitan Ave) 8pm, $10, How do you really affect change? Does marching in the street actually reach the offices of power, or do you need to get a meeting in those offices before they'll really listen. We break down the protest memes, and get to what really makes a difference, Buy tix
♫ Bad History Month, Dust from 1000 Yrs, Yazan @ Park Church Co-Op (129 Russell St) 8pm, An intimate show of solo performances, More info
♫ Deep Space Brooklyn @ Output (74 Wythe Ave) 10pm, $10, Known as an adventure into future dub, spacey vibes, and abstract grooves, Deep Space features dj's, musicians, dancers and poets who represent a breathtaking range of styles celebrating dub's impact on so many forms of art, Buy tix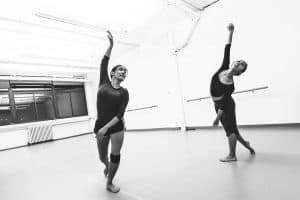 THURSDAY 5/25
♦ ONE NIGHT ONLY @ Gamba Forest (231 Norman Ave), 7pm, $5, Music and art featuring Meganoke, Shapri, LiKWUiD, Elliott Ashby, Young Toussaint, Midi Habit, More info
* Rally For a Better Loft Law @ San Damiano Mission (85 North 15th), 7pm, FREE, Tell the State and your Representatives to expand and improve the New York Loft Law, to repeal Chapter 147 coverage exclusions and remove the upcoming application deadline. Stand for affordable housing. Ask for the protection of live/work tenants, More info
♫ Com Truise / Clark w/ Logan Takahashi @ Warsaw (261 Driggs Ave), 7pm, $20, Buy tix
* Who Produces NYC's Culture? @ Flux Factory (39-31 29th St), 7pm, FREE, Explore ways in which non-commercial art and culture organizations can promote equity both through their programming and through their organizational structure and fundraising, while surviving in a world of decreasing resources and in NYC, More info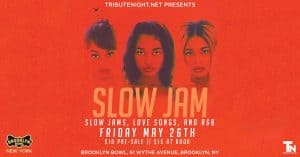 FRIDAY 5/26
* BYO Book Swap Party @ New Women Space (188 Woodpoint Rd), 7:30pm, $5, Everyone brings in a book and at the end of the night, everyone takes home a new one, Buy tix
* New Moon Experience @ Narayana Integrative Center (191 Nassau Ave), 8pm, $25, An Experience of giving away the tears and sorrows of the past and present and replacing that pain and struggle with strength and action, More info
♫ FEVER : Ron Like Hell, Dan Sylvester & Elle Dee @Black Flamingo (168 Borinquen Pl), 10pm, FREE (before midnight), Kicking off Memorial Day weekend with an "open your heart, open your mind" hot night of dancing downstairs in a basement. Dance To The Disco Heat! Jack The House! More info
♫ Dance Yourself Clean @ Music Hall of Williamsburg (66 North 6th St), 10pm, $12, An indie pop dance party,  Buy tix
♫ Slow Jam: R&B Dance Party @ Brooklyn Bowl (61 Wythe Ave), 11:30pm, $10,A bump and grind dance party playing nothing but new and classic Slow Jams, Love Songs, and R&B all night long, from TLC to The Weekend, Buy tix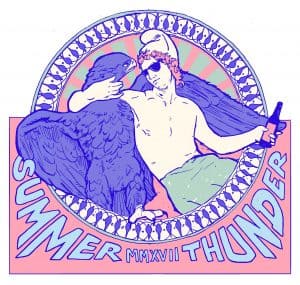 SATURDAY 5/27

# Onigiri/Miso Soup Class @ Archestratus (160 Huron St), 12pm, $7, Japanese onigiri expert Takako Mizuno, editor of Everyday Onigiri, teaches how to make a selection of perfectly balanced rice balls and a comforting bowl of miso soup, Buy tix
* Summer Thunder @ Union Pool (484 Union Ave), 2pm, FREE, Week 1 of Summer Thunder featuring Psychic Ills & Blazer Sound System, More info
♫ SKIN DEEP @ Brooklyn Bazaar (150 Greenpoint Ave), 7pm, $12, A diverse line-up of up and new cross genre artists from Hip Hop to Dance Punk! The show is ALL AGES and all proceeds will benefit the NY chapter of the ACLU to support their fight to keep America FREE and DIVERSE, More info
♦ The Hollows Filmhouse: Pure in the Moon @ The Hollows (151 Bedford Ave), 8pm, FREE, Final screening of our Filmhouse resident filmmaker Lily Rinae's May project – "Pure in the Moon", More info
♫ Music For The Masses – Dark New Wave Dance Party @ Saint Vitus (1120 Manhattan Ave), 11pm, FREE (with RSVP), DJs Alex English & Ian Curtis Is Hungry play music by: Depeche Mode, New Order, Joy Division, The Cure, Sisters of Mercy, Human League, Duran Duran, The Smiths, Visage & More, Buy tix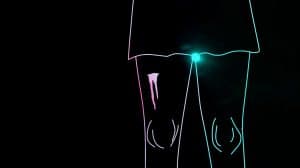 SUNDAY 5/28

* Fix Your Own Bike Workshop @ Time's Up! Brooklyn (99 South 6th St), 5:30pm, FREE, You use our tools and stands to work on your bike. Experienced mechanics will be present to answer questions, but you do the work, More info
* Sundown Sessions Kick Off Party @ Northern Territory (12 Franklin St), 4pm,Rooftop party vibes + Sixpoint beer to cool your soul = happy hampsters, More info
♦ Another World Is Possible @ UnionDocs (322 Union Ave), 7:30pm, $10, A program of films with Kelly Gallagher, who has been using animation and live-action to create urgent, radical and personal essay films for the past eight years, More info
♫ Memorial Day Sunday @ Schimanski (54 North 11th St), 10pm, $30, No work tomorrow, no school either—time to party down. Chris Liebing has been one of the German techno scene's main players since the mid-'90s. More bouncing beats come courtesy of the Berlin-based Italian brothers Alessandro and Federico Fognini, Buy tix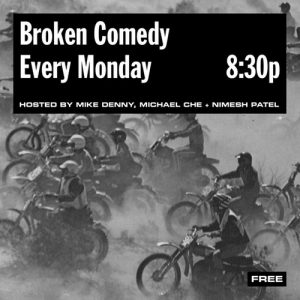 MONDAY 5/29

♫ Good Roof with Holy Ghost! (DJ set) and JDH & Dave P @ Dobbin St (64 Dobbin St), 3pm, $20, Disco deviants Holy Ghost! are headlining the opening party of Good Roof with a DJ set. Joined by FIXED's JDH and Dave P on warm up vibes, bringing future house sounds, Buy tix
* Dirty Dancing + Watermelon Margarita @ Videology (308 Bedford Ave), 4pm, $22, It's heating up and there's no better way to celebrate the transition to Summer than with a film about sexual awakening, forbidden love, dirty dancing, and snobby rich people that keep putting Baby in the corner, Buy tix
=) NYC Broken Comedy @ Bar Matchless (557 Manhattan Ave), 8:30pm, FREE, More info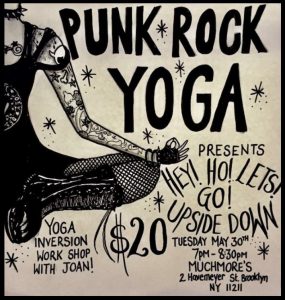 TUESDAY 5/30

* punk rock yoga @ Muchmore's (2 Havemeyer St), 7pm, $20, With yer feet in the air and yer head on the ground…a focused and fun immersion into the world of hand stands, head stands, forearm stands, no arm stands, More info
♦ GOS Artist Pre-Launch Party @ Le Fanfare (1103 Manhattan Ave), 7pm, FREE, Warm up for GOS 2017! Mingle with local Greenpoint artists over food and drinks! Happy Hour Specials all night + guaranteed merriment, RSVP
♦ "Love Is Short" Short Film Program Rooftop Film Screening @ The William Vale (111 North 12th St), 7pm, $15, What do animated birds, sultry nights-in, and dismembered zombie heads have in common? They are all members of love's seductive cult. Relish in these stories of the beautifully imagined and harshly-real consequences of love's choices, Buy tix
♫ NY Loves Manchester fundraiser @ Good Room (98 Meserole Ave), 8pm, by Donation, A fundraiser for the victims of the tragic bombing at Manchester Arena. The connection between Manchester and New York had deep roots and is as strong as ever. We are here to show our love and support through the music, More info
* Greenpointers Pick
♫ Music
^ Literary Event
♦ Art Event
☺ Comedy Event
# Foodie Event
♥ Pheremones Likely