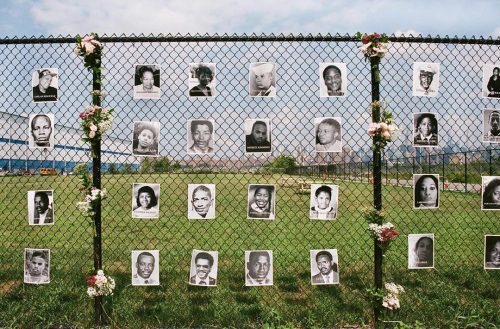 A "Say Their Names" memorial for victims of police brutality has popped up on the fence of 50 Kent park in Williamsburg.
Portland was home to the first "Say Their Names" memorial earlier this year and inspired similar displays throughout the country. A 50 Kent version features 187 portraits accented by bouquets of flowers.
"I wanted to put up the installation to continue bringing awareness to the injustices towards the black community," said Joyce Kam, who organized the 50 Kent memorial.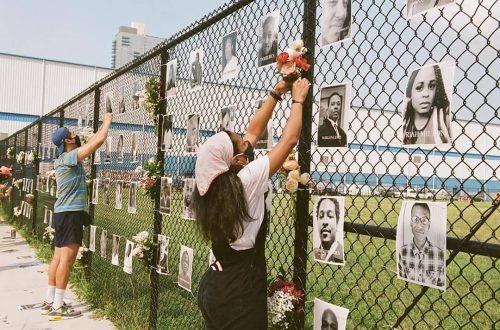 Following the news of the memorials for victims of police brutality that have popped up in Dallas, Santa Barbara and Seattle, Kam says that she felt moved to act locally in Brooklyn. Continue reading →