Join EcoHealth Alliance's Young Professionals Council at the Brooklyn Brewery (79 North 11th St) on Thursday, Oct. 19th starting at 7:30pm for a deep dive into how diseases are spread and a demonstration of the latest in technology used to stop diseases in their tracks.
$20 gets you in the door, all-night brews, and freaky facts on disease spread by Dr. Kevin Olival and Dr. Noam Ross. (sponsored)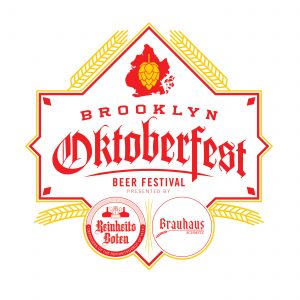 Brooklyn Oktoberfest comes to The Greenpoint Terminal Warehouse (67 West St) this weekend (10/20-10/22) with an authentic Munich festival tent, complete with Bavarian blue & white decorations, live music, German dancers, ceremonial keg tapping, sausages, roast port, pretzels, and rare limited edition German beer! Greenpointers get $10 off tix! Buy yours here with discount code "Greenpoint".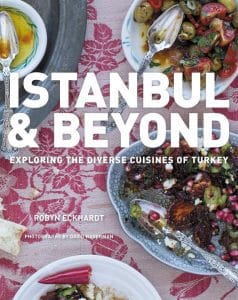 WEDNESDAY 10/18

* Trauma & Tension Release for Inner Peace @ Narayana Yoga Project (191 Nassau Ave), 6:30pm, $45, This workshop will teach you a fascinating approach to trauma, our bodies and our emotions. You will receive take-home tools and practical information from Yoga Therapy and other forms of trauma releasing work, Buy tix
# Istanbul and Beyond with Robyn Eckhardt @ MOFAD (62 Bayard St), 6:30pm, $25, Istanbul & Beyond documents regional cuisines and life in the villages, cities, farms, and high pastures of the lesser-known provinces throughout Turkey, Buy tix
* Lunation Kundalini Shakti Transmission New Moon In Libra @ Golden Drum (97 Green St), 7:30pm, $25, This New Moon is the perfect energy as the double air energy creates more space for our creativity to flow into the Earth Realm, Buy tix
♫ Chorizo Slim and The Boogie Blues Band @ TROOST (1011 Manhattan Ave), 8pm, FREE, Chorizo Slim returns to team up with Stan Zenkoff, Charles Bennet, and Daniel Goldshtein to play their own style of 40's/50's Rhythm & Blues and Boogie Woogie, More info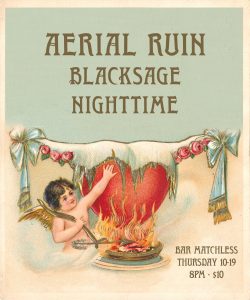 THURSDAY 10/19
* Energizing and Focusing Morning Qi Gong @ Root Mamma (236 Richardson St), 8am, $10, This morning class will focus on Qi massage and movement practices aimed at waking up your body and balancing your mind. No experience necessary, More info
* New Moon Sound Bath with Reiki Healing @ Magick City (37 Box St), 6:30pm, $44, During this Sound Bath Meditation we will help you to harmonize your dreams with your mind, body and spirit by taking you deeper into your own intuitive guidance, Buy tix
♦ Karrabing Film Collective's Night Time Go + Inaat/se/ @ Union Docs (322 Union Ave), 7:30pm, $10, We are lucky to have the Karrabing Collective in town for a night of documentary that blends the nuanced, overt, and specific ways the colonialized have and continue to resist, Buy tix
♫ Aerial Ruin, Blacksage, Nighttime @ Bar Matchless (557 Manhattan Ave), 8pm, $10, Aerial Ruin, based in Portland, Oregon is the primarily acoustic solo project of Erik Moggridge whose "richly evocative dark folk style makes for a head-in-hand listening experience, Buy tix
♫ Zula (EP Release), Combo Chimbita, Erica Eso, Frank Hurricaine @ The Park Church Co-op (129 Russell St), 8pm, $10, Buy tix
Continue reading →
Category:

Events, What's Happening?
Tags:

Archestratus Books and Food, Baby's All Right, bar matchless, brooklyn bazaar, Brooklyn Steel, C'mon Everybody, Cape House, El Cortez, Golden Drum, House of Yes, Magick City, MOFAD, ms 126, Muchmore's, Music Hall of Williamsburg, Narayana Integrative Center, quimby's bookstore, Root Mamma, Saint Vitus, schimanski, TBA brooklyn, troost, Union Docs, union pool, Videology, vital joint, Warsaw, Word
0 Comments