Charlotte Patisserie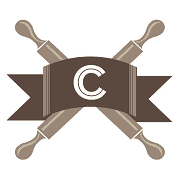 Here at Charlotte all items – from our famous buttery croissants to savory quiches and elegant cakes – are hand crafted on premises in authentic French style, using only the finest ingredients. Our executive Chef Michael is trained at the French Culinary Institute, and apprenticed in France to perfect his skills and recipes. We believe that great pastries should be paired with great coffee, and use Counter Culture Coffee brewed with French press, to ensure freshness and bold flavors. Our espresso drinks are perfected with a LaMarzocco espresso machine.
ADDRESS
596 Manhattan Ave.
Greenpoint, NY 11222
TELEPHONE
(718) 383-8313
HOURS
Mon-Thu | 7am-9pm
Fri | 7am-10pm
Sat | 8am-10pm
Sun | 9am-9pm
Working From Home? Check Out These Greenpoint Cafes
French Pastries Get Fancy at Charlotte Patisserie
Charlotte Patisserie's Expands to Offer a Full Service Menu & More!