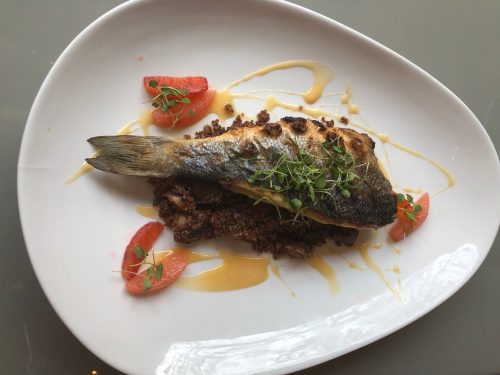 Despite the recent restaurant closures around Greenpoint Ave, French Epi at 123 Greenpoint Ave is still supplying excellently executed French cuisine to foodies on this long stretch of street between Manhattan and Franklin Ave. Both Chef Brian and owners Beata and Tomasz (who've been in the neighborhood for decades) are known for their perfectionist natures, marrying ridiculous specials alongside their fresh French menu. With Happy Hour specials starting at $4, and  their 3-course $15 lunch special; fresh and flavorful seasonal offerings make this a hidden gem within the 'hood.
On the lunch menu: French Epi's Epic Veggie Sandwich. Image by Lindsey Johnston.
Heirloom Tomato and Buratta Salad. Image by Lindsey Johnston.