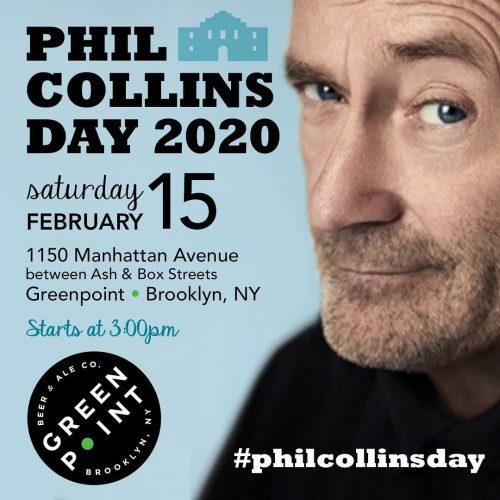 There are few things that unite Greenpoint residents as much as their collective appreciation for legendary musician Phil Collins.
For the first time since 2015, Phil Collins Day will be celebrated in NYC this Saturday at Greenpoint Beer & Ale Co. (1150 Manhattan Ave.) starting at 3 p.m.
The 69-year-old singer was celebrated in Brooklyn with his very own day begining in  typically held on Valentine's Day weekend.
The event seemed to have reached its apex in 2011 when a full-fledged parade processioned through the streets of Greenpoint featuring a marching band playing instrumental versions of Collins' hits. Continue reading →