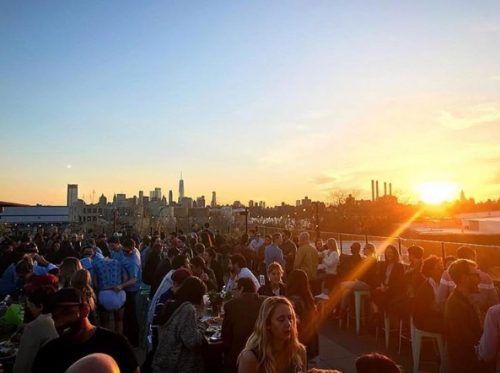 Northern Territory (12 Franklin St.) is closing for the winter, and summer 2019 will be the popular bar's last at the current Franklin Street location.
You can come to say goodbye in person to the Northern Territory crew at their Winter Hibernation Party on Saturday, Nov. 17, from 4 p.m. – close, where Greenpointers staff will be guest bartending with pumpkin spice hot mulled apple cider, a crowd favorite from our Samhain Fall Market.
Owner Jamie Toll says the cold winter months bring a large reduction of customers along with significantly less foot traffic near the once-barren waterfront region at the border of Williamsburg and Greenpoint.