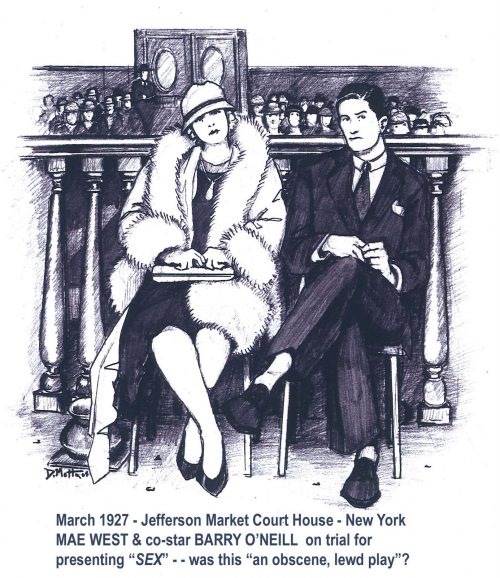 Mae West was much more than a local-born movie star or even a sex symbol. She was a playwright, a woman decades ahead of her time in dramatizing questions of gender and sexuality. Her views almost a century ago were remarkably progressive when it came to homosexuality and those views were never better dramatized than in her shocking play entitled "The Drag."
Even today, in a time when society has largely embraced gay marriage and become more accepting, West's play would be so offensive to some that it still could not be staged in many places in America. In puritanical 1920s America, the play was considered outrageous and morally offensive.
West, who grew up locally and began her theatrical career on Brooklyn vaudeville stages at the age of five, said that the theater was her greatest education. She had little formal schooling, but the stage taught her all she needed to know. She soon became friendly with a number of gay theatrical professionals and West immediately empathized with gay people. She enjoyed spending time in gay clubs in the west village and one night she hit upon the idea of writing a play about gay men.