The Moonlight Mile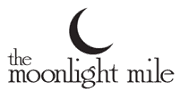 Locally owned business with a strong sense of community.
We are an American Whiskey bar with over 200+ American Whiskeys, 12 beers on tap, and specialty cocktails all whiskey based but very diverse (ambitious cocktail program). We have a small but quality wine list. We also offer whiskey flights. Finally we have a free jukebox!
ADDRESS
200 Franklin St.
Brooklyn, NY 1222
TELEPHONE
(718) 389-3904
HOURS
Mon-Thur | 5pm-1am
Fri | 5pm-2am
Sat | 3pm-2am
Sun | 4pm-12am
Look out for earlier openings during the summer!
HAPPY HOUR
Mon-Fri | 5-7pm
$1 off all draft beers and wines; beer and shot combos; weekly whiskey specials
Website | Facebook | Instagram
"The first thing you notice at the bar is their gosh-darn gigantic selection of whiskey. Gary tells me they have around 80 varieties at the moment but will be growing the collection to well over 100 in the coming months." Continue Reading…