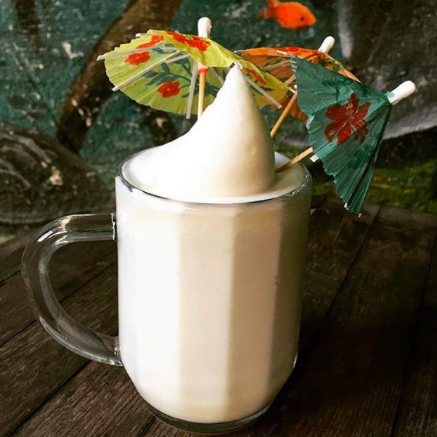 While hanging out at a bar sipping cocktails seems like a distant memory, our cocktail present and future is hopefully not too far off. For now, several local bars are serving their cocktail menus for takeout, either via walk-up window, service or pre-order. Open container laws seem to be quite lax (though legally, nothing's changed), so take that cocktail for a socially distant walk or on a bar crawl through the neighborhood to these spots serving excellent to-go drinks:
Magazine (130 Franklin St.)
If there were an award for Most Creative Pandemic Pivot, Magazine would win. After a long closure, the quirky bar is back with lanky neon souvenir cups and a man in a chicken costume, known as the 'social distancing chicken,' dancing in the bar's window. The menu includes frozen hurricanes and pre-batched classic cocktails. Spicy popcorn is still free, and a new food menu includes gumbo, po' boys and watermelon.
 

 

View this post on Instagram

 
Vamos Al Tequila (162 Franklin St.)
The local Mexican restaurant is back with takeout cocktails, a full food menu, plus daily specials. Starting at 11 a.m., order frozen margaritas and piña coladas, palomas, mojitos and more to go. Call 718-383-0808 to order in advance. Continue reading →