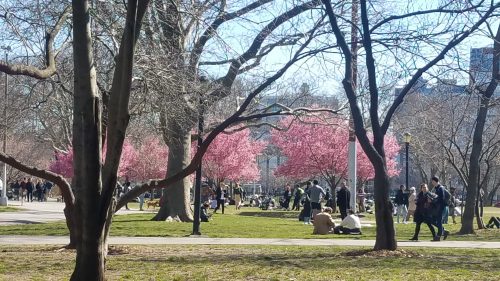 It was just one week ago that crowds flocked to Greenpoint's parks and popular brunch spots as news of the global pandemic continues to be taken with varying degrees of seriousness, despite Italy's dire consequences of ignoring the warnings coming from public health experts to practice stringent social distancing.
Warm spring weather may entice people to head outside again this weekend, but as Mayor de Blasio pushed for a 'shelter in place' restriction this week, Governor Cuomo followed California's lead on Friday in calling for everyone to stay indoors indefinitely.
New York City has emerged as the epicenter of the country's crisis and it's imperative that we all do our part to help stop the spread of the Covid-19 virus. That means going outside this weekend, and for the foreseeable future, only for necessities such as food and medicine.
Walking, running and biking outside for exercise are still permitted, but not in groups, and a minimum of six feet between people should be maintained all times.  Continue reading →