Pricey Penthouses, Historic Preservation and a Panel on the L-Pocolypse — The Hook-up 9/15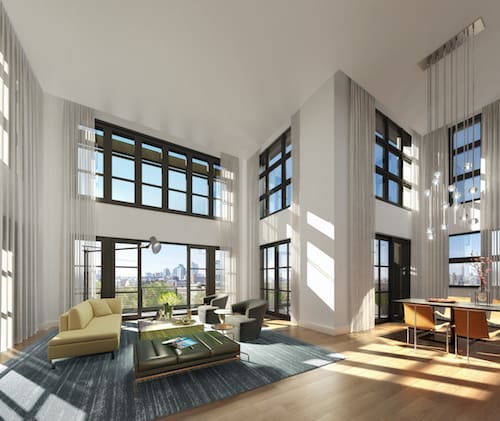 Even though The New York Times has decreed that 2017 is the "Year of the Renter," The developers over at 868 Lormier on the Park are hoping you're in the mood to buy. They're asking $4.01 Million for a 3 bedroom duplex penthouse. If a sale closes at that price, it will be the most expensive condo ever sold in Greenpoint.
Meanwhile, developers were thwarted on Tuesday at 111 Noble Street in Greenpoint's Historic District. The building's owner failed to convince the Landmark's Preservation Commission that the building was structurally unsound and needed to be demolished to make room for a modern apartment building.
Speaking of structurally unsound… The MTA. Last Thursday, Transportation Alternatives hosted a panel of city council members and community groups at Brooklyn Bazaar (150 Greenpoint Avenue) to discuss the coming L-Pocolypse, and how the city might make use of alternate transit to handle the L train closure.
And that's not the only time the MTA was in the news this week here in North Brooklyn. On Saturday, A man who was sitting on the edge of the Kosciuszko Street J Train platform, dangling his legs off the side, was hit by a train as it arrived in the station. He has been hospitalized in serious condition.