Sip on wine from over 60 prestigious wineries and taste food by top North Brooklyn chefs next Monday, June 26th at The Brooklyn Bowl (61 Wythe Ave) and help turn a closed local firehouse into a new community and cultural center!
Greenpointers get 50% off tickets ($100 value) with the promotional code "FriendsFamily100". Buy tickets here!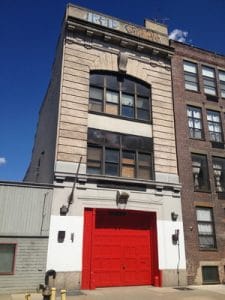 The Williamsburg Wine Bash benefits The Fire House North Brooklyn Community Center, which is close to raising enough funds to create a community center that will host cultural programming, exhibitions, events and classes. It will also be home to Neighbors Allied for Good Growth (NAG) and The People's Firehouse (PFI), two organizations that serve the Greenpoint/Williamsburg community with grassroots organizing, advocacy, outreach/education on environmental justice, affordable housing development, tenant services, and more.
In addition to wine, there will be food from renowned North brooklyn restaurants like Le Gamin Cafe, Barano, Williamsburg Hotel, and Wylie Dufresne's Du's Donuts. You also get a swag bag with a Sherry-Lehmann wines gift card and a bottle selected by legendary wine educator Kevin Zraly. Live music and a DJ set from Caroline Polachek of Chairlift! Continue reading →