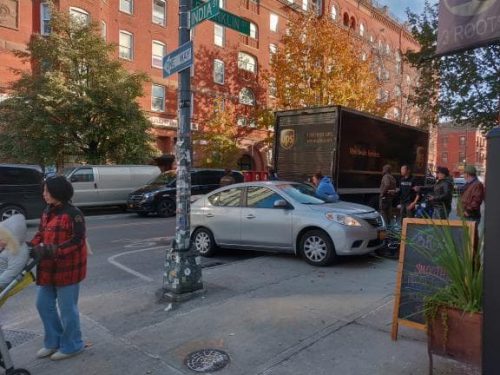 Luckily, only minor injuries were reported today from a car crash on Franklin Street at India Street around 2 p.m.
The same can be said for a crash last weekend on Manhattan Avenue that could have been potentially devastating.
A hummer burst into the front of In and Out Chicken (676 Manhattan Ave.) early Sunday morning, and no injuries were reported as the business was closed and no pedestrians were in the driver's path.
With only two weeks remaining on Greenpoint Avenue, now's a good time to say goodbye in person to the Brooklyn Bazaar.
For some more ideas on weekend fun, check out what's happening, and in the meantime catch up on this week's headlines: