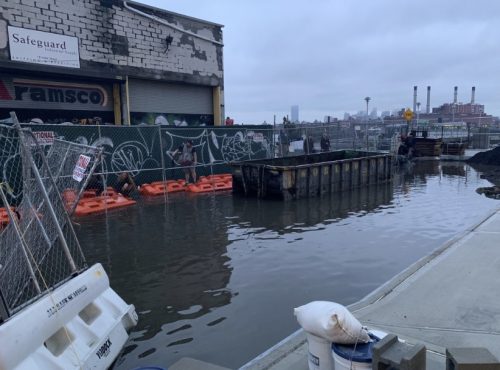 The India Street pier entrance has been flooding for months during rain episodes and multiple people have reached out to Greenpointers with photos from last night's flooded commute.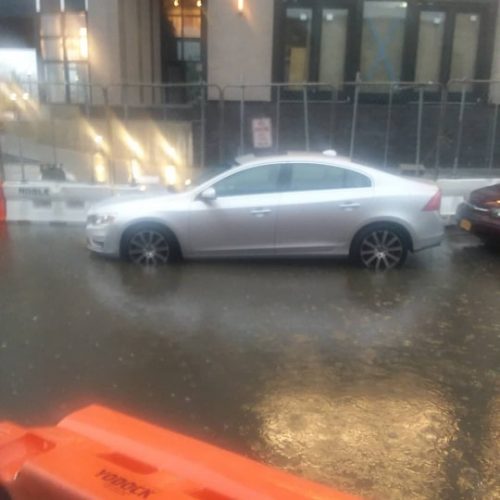 "I love the ferry, I feel like most people in Greenpoint who take it, love it," said Sean Hart, a Greenpoint resident who takes the ferry at India Street approximately three to five times per week.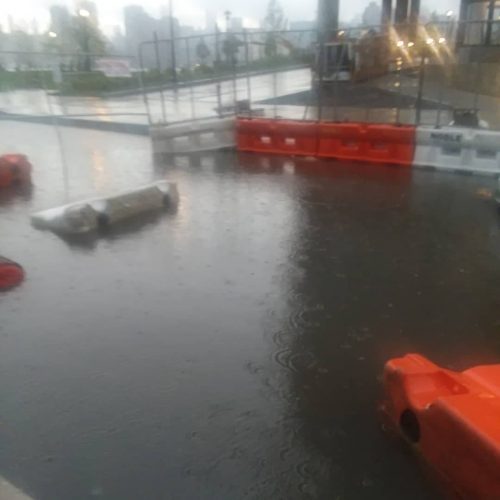 But Hart's love for the ferry has come with multiple instances of dodging the flood waters on India Street next to "The Greenpoint" development, where pedestrians are prohibited from accessing the new walkway that is policed by construction workers.
"A few months ago, I went to take the ferry, it was on a rainy day as well, and I noticed a similar level of flood and I wasn't sure what to do," Hart said.
"I remember even stepping over to the area where the condo is and I remember there was a pretty rude angry foreman," he said.