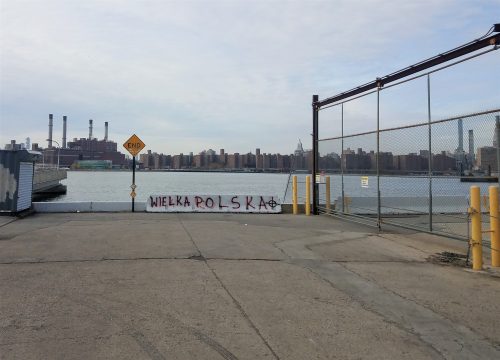 Graffiti with the words "Wielka Polska" (Great Poland in English) and the Celtic cross, which according to the Anti-Defamation League is one of the most common white supremacist symbols, appeared at the Kent St. entrance to Transmitter Park next to East River Studios, where the Showtime production "Billions" is currently filming.
The hate symbol appeared on Monday morning following the Nov. 11, Polish Independence centennial celebration of "Sto Lat," which also marks the end of World War I in 1918.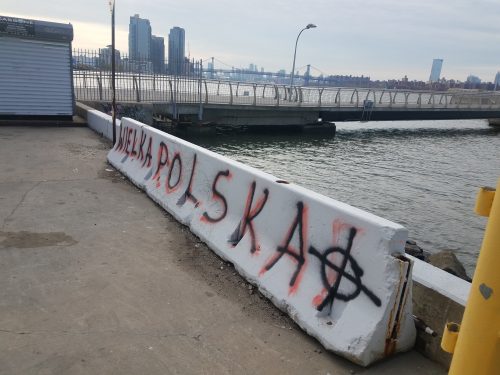 Much like in the United States, Poland is seeing a rise in hate speech this year and recently the Polish Senate passed a law making it illegal to blame the country for alleged complicity in Nazi war crimes, according to the U.N. 
Last week, a man was arrested for defacing Union Temple in Prospect Heights and setting fires at six other locations including at a Yeshiva in Williamsburg; the man was found to have a history of mental illness. Continue reading →