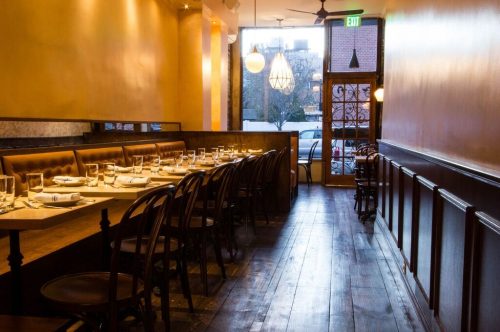 One of the best things about Greenpoint is our abundance of fantastic restaurants (some Michelin-starred, many highly praised by food critics and locals) and bars with amazing cocktails, and the hardworking and friendly staff that run them. In a very sad turn of events, all bars and restaurants in New York City have been closed to the public this week per government orders, to help stop the spread of the Covid-19 virus. Restaurants can, however, still serve food for pickup and takeout. As a result, liquor laws have been loosened so people can pick up and take away alcoholic beverages, including cocktails.
This is an unprecedented time for our state and for New York City. Currently, more than 15,000 people have signed a petition to Governor Cuomo to offer Relief For All Restaurants (ROAR) by a variety of measures. The petition was started by and is supported by dozens of restaurants all over the city, including some in North Brooklyn.
We don't know how long the shutdown will be in effect, but it could be many months. And that's a very long time for restaurant workers and small businesses to not receive an income. Very quickly this week, the air has been sucked out of the heart and soul of Greenpoint, along with the rest of New York City. So we've made a list of local restaurants and their current status.
If it's an option, restaurants are encouraging patrons to order over the phone or directly instead of through an app—that way the money goes directly to the restaurants and staff instead of to a third party. You should check the restaurant or bar's Instagram account (linked in their name) or call them to verify what they're offering, as that's changing by the hour. Continue reading →