L Train Non-Shutdown Begins April 26 With Night and Weekend Service Changes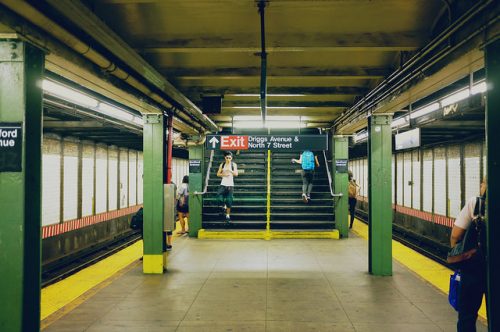 Five weeks after releasing a statement announcing that the L train shutdown is averted, the MTA announced its "Alternative Service Plan" for construction on the Canarsie Tunnel during nights and weekends, when L trains will run every 20 minutes from Bedford Ave to Manhattan.
The work would begin on April 26, and is estimated to last 15 – 20 months. The previous plans to lengthen the G train and provide shuttle buses across the Williamsburg Bridge are not included in the new plan, but service will increase on the G, M and 7 subway lines. An MTA shuttle will run from Bedford Avenue to the J/M Marcy Avenue station and to the G/L Lorimer Street station and back, according to amNew York.
According to NBC New York, the plan includes (and excludes):
Work on overnights/weekends begins the weekend of April 26;

The MTA does not anticipate closing 14th Street to vehicles, which would have happened under the previous plan;

The MTA is not  planning shuttle buses or HOV lanes on the Williamsburg Bridge;

The MTA is not planning shuttle buses or HOV lanes on the Williamsburg Bridge;

Beginning at 10 p.m. every night, L trains will run every 20 minutes;

The MTA recommends customers use other subway lines – the G/J/M especially;

The MTA will not be lengthening G trains as previously planned;

The MTA will run a "loop bus" from Bedford Avenue to those other subways;

concerned about crowding at First Avenue and Third Avenue in Manhattan. They are considering making those stations EXIT ONLY;

Work should last 15-20 months but an end date is unknown
The MTA remains in the renegotiation process for the $477 million contract to rebuild the damaged to the Canarsie Tunnel.
* The MTA will run buses every 3 minutes on 14th Street in Manhattan on weekends. That street will eventually become SBS route.

— Emma G. Fitzsimmons (@emmagf) February 13, 2019
More details from MTA officials in a briefing with reporters this morning:
* There is no final timeline for the L train work. Hoping for 15-20 months.
* MTA is still negotiating with Judlau. They believe the cost of the contract will be lower and will not need board approval.

— Emma G. Fitzsimmons (@emmagf) February 13, 2019