GAMBAZine: An Island of Literary Independence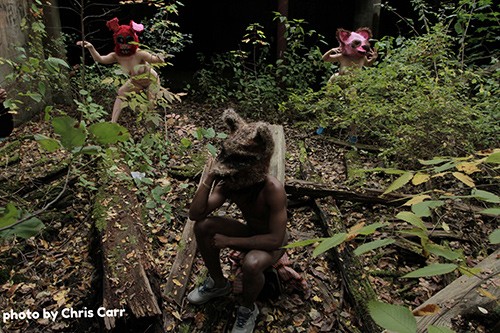 "What happens to all of the pages that people put under the bed?"
That is a question that artists Melissa Hunter Gurney and Chris Carr asked themselves during the months before they birthed GAMBAZine, an international publication rooted in Greenpoint and Bushwick.
From the beginning, Gurney says that GAMBA had an activist slant. The duo wanted to create a literary magazine free of the politics and favoritism rampant in mainstream publications.
"Sometimes it feels like your bio has to look a certain way," Gurney says. But she explained that she and Carr didn't want to choose work based on writers' previous publications, literary accolades, or university degrees.
In the spring of 2014, they founded GAMBAZine. The name came from Gambazini, a mythical island that Gurney had dreamt about months earlier.
"It was mid-winter in New York," she says. "[Chris and I] started talking about [my dream] and it was an enchanting moment. We were tired, worn out. The island was lush. There was nudity, but it wasn't a sexual place, just a place where nudity wasn't sexual. We asked ourselves what represents freedom and independence? We came back to the island."
GAMBA came to mean "Generating Authentic, Momentary, Boundless Art."
"It was our side versus all things system oriented," Gurney says. "Those traditions and rules put in place by a small group of people often get locked into place [within the literary establishment] while being outdated in a lot of ways," Gurney says.

In order to gather diverse submissions for the inaugural issue, Carr and Gurney tapped local and international networks. Today, they continue to welcome different kinds of writers—"groups that are normally silent and have difficulty finding a platform," Gurney says. Part of this effort includes accepting submissions in their original language without translations. GAMBAZine's call for submissions are always themed and typically last about a month.
After the call for submissions closes, the review process begins. Gurney, a writer who sometimes paints, leads the literary side of the magazine, while Carr, a visual artist who also writes poetry, leads the visual side. The two review submissions separately and then come together to compare their selections and honor each other's input. Guest reviewers and interns sometimes support the review process.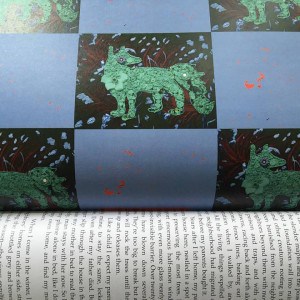 But GAMBA is more than a magazine. It's also a reading series and an artist residency. While the residency was launched in the spring of 2015, the reading series has anchored GAMBA from the start. Island of Gambazini generally takes place the first Friday of the month at Hell Phone in Bushwick, while GAMBAZ's Artist Salon usually takes place at Lucky Luna in Greenpoint the last Monday of the month. GAMBA also teams up with Nomadic Press for events. The first one of the year will take place this July.
So how can Brooklynites join the GAMBA movement?
"Go to an event. Send us a note and ask how to get involved in general. Submit your work," says Gurney. "But the most important part—the biggest part—is the dream of a familiar artist community. I believe in that wholeheartedly. Don't think of us as some distance artistic venture that you submit your work to. Think of us as a familial artist community."
GAMBAZine's Issue 6: Control was released May 6. Issue 7: Cannibalism will be released this summer. Learn more at Gambazine.com and find events on their Facebook page.