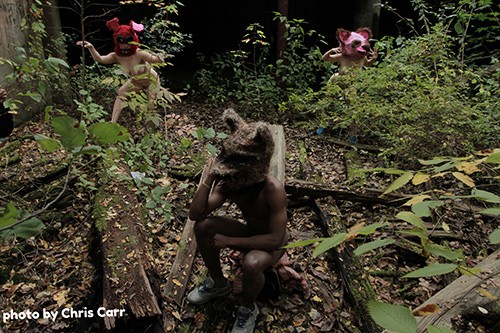 "What happens to all of the pages that people put under the bed?"
That is a question that artists Melissa Hunter Gurney and Chris Carr asked themselves during the months before they birthed GAMBAZine, an international publication rooted in Greenpoint and Bushwick.
From the beginning, Gurney says that GAMBA had an activist slant. The duo wanted to create a literary magazine free of the politics and favoritism rampant in mainstream publications.
"Sometimes it feels like your bio has to look a certain way," Gurney says. But she explained that she and Carr didn't want to choose work based on writers' previous publications, literary accolades, or university degrees.
In the spring of 2014, they founded GAMBAZine. The name came from Gambazini, a mythical island that Gurney had dreamt about months earlier. Continue reading →
Category:

Art/Music, Culture, Uncategorized
Tags:

art, Bushwick, gamba, gambazine, Greenpoint, literarture, literary, magazine, zine
1 Comment