Less than two years ago, State Senator Julia Salazar was considered the insurgent candidate. A 27-year-old Democratic Socialist, she challenged Brooklyn's Democratic establishment and won.
Heading into this year's June 23rd primary, Salazar is the incumbent, mired in what's been an acrimonious race between her and Bushwick local, Andy Marte. Both have slung allegations of campaign finance abuse at each other, and Salazar has criticized Marte for sponsoring COVID-19 antibody testing at a NYCHA development without approval from the city.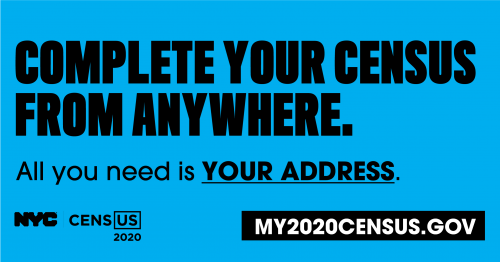 Greenpointers spoke with Senator Salazar to hear her thoughts on occupying the unfamiliar role of incumbent, the push to remedy housing insecurity in Salazar's district and her position on police reform city and statewide.
---
To voters who don't know you, can you introduce yourself and explain why you're running for State Senate?
I am the current State Senator for the 18th district. I was first elected in 2018 and I became the youngest woman in the history of New York State to be elected to the State Senate.
How does it feel to be an incumbent when the narrative of your campaign two years ago was one of insurgency? 
Because we changed the election date in order to synchronize the state primary with the presidential primary, it's actually been less than two years since the last election. It's been an abbreviated period. That makes it particularly strange to already be running again for State Senate. 
I am a Democratic Socialist. I am on the left of the Democratic conference in the State Senate. I am still committed to pushing for the most progressive policies and pushing for transformative change and challenging the status quo. In all those ways, I still feel like an insurgent candidate, despite being an incumbent.
There have been daily protests throughout the city against the NYPD and police brutality. Do you believe in defunding the city police?
I believe that currently the NYPD's budget and that of many police departments across the country are inflated. We need to be thinking critically about how much public funds are given to law enforcement and then how those funds are being used.
We've seen in recent weeks the militarization of police departments, including the NYPD, the brutal tactics used to suppress protests, including nonviolent protests. I would fully support decreasing the NYPD budget and then using those funds in the city budget for education, for example, to hire more counselors, to reduce the number of police officers, especially in schools that predominantly have a black and brown student body.
As far as quantifying it, I've heard from several Council Members, a lot of them are saying a minimum of a $1 billion reduction in the budget. I fully support that. Some of them are discussing more significant cuts depending on the details. I think at minimum the city needs to reduce the NYPD budget by at least $1 billion and then transfer that accordingly to more community alternatives. 
At the state level, would you push for legislation to defund the state police and state law enforcement?
We haven't been having rigorous conversations about this at the state level, mainly because of the way police departments are generally funded, but I would be very keen to examine what state resources are currently being allocated to law enforcement. I also want to ensure that any state or municipal resources that are currently given to law enforcement are not being used to collaborate with federal immigration enforcement.  Continue reading →