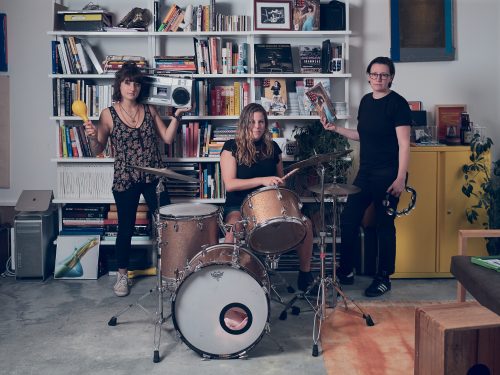 In the seven years since its creation by founder and publisher Mindy Abovitz Monk, Greenpoint-based lady drummer publication Tom Tom magazine has gone from being a simple music blog to a media company consisting of a quarterly print issue, digital issue, website and creative collaborations and events with contributors from around the world. In their sun-drenched office in Greenpoint's historic Pencil Factory, a metallic drum kit takes center stage, along with an oldschool ghetto blaster, brightly colored, hand-painted drumsticks (created by Mindy's artist mother) and usually at least one office dog.
At a time when being a female drummer in some parts of the world can still lead to death threats or imprisonment, I sat down with Abovitz, her lead designer Marisa Kurk (featured on the cover of the magazine's current Nepotism issue) and Pippa Kelmenson who runs the Tom Tom office to chat about music, their magazine serving as a metaphor for anyone wanting to do anything they're told they can't do and what being based in Greenpoint brings to their work.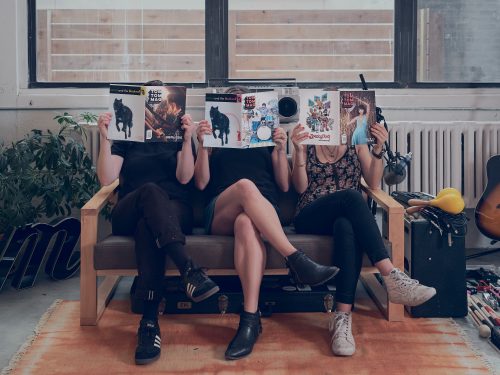 Greenpointers: How did Tom Tom start?
Mindy Abovitz Monk: In 2009, I was working at East Village Radio in the city and I had already been a drummer in New York for about seven years. I had volunteered at Rock Camp for Girls and I also experienced Riot grrrl as it was happening as a teenager and that had brought me to music in the first place. Around 2009 Riot grrrl was seeing a resurgence. People my age and people younger than me were becoming inspired by a movement that had already inspired me. It gave me anxiety thinking that possibly nothing had changed since I was a teenager in the effort to encourage girls and women to be the rock stars that we are. Continue reading →
Category:

Art/Music, Culture
Tags:

drummer, Drums, female empowerment, feminist, good room, Greenpoint, magazine, Music, Pioneer Works, tom tom, tom tom magazine
0 Comments