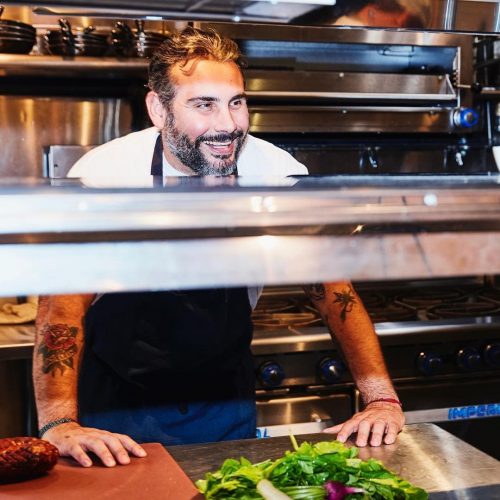 Pheasant (445 Graham Ave.) is on the border of Greenpoint and Williamsburg offering spectacular dishes inspired by the Mediterranean coast. I recently stopped by to sample the restaurant's newly updated winter menu, and to talk with Chef-Owner Vincent Fraissange, who also shared his recipe for wild gulf shrimp.
Greenpointers: Pheasant opened in November 2017, after you had been at Isa for a time. Was it straight from one restaurant to the next?
Chef Vincent Fraissange: I started at Isa as a regular old line cook and worked my way up to the chef position. I left there, a few months before it closed, in order to pursue something my wife and I wanted to do together, which was a catering company.
GP: Little Pheasant?
VF: Little Pheasant. We ran that for a year and a half out of Brooklyn Foodworks before we started looking for spaces. We used to live two blocks away from here — we realized that the old Graham Avenue Meats was up for lease. We met the landlords, who are sweethearts, and here we are.
GP: Between Little Pheasant and Pheasant, operationally they're probably very separate.
VF: They are, but we do everything out of this space. Continue reading →