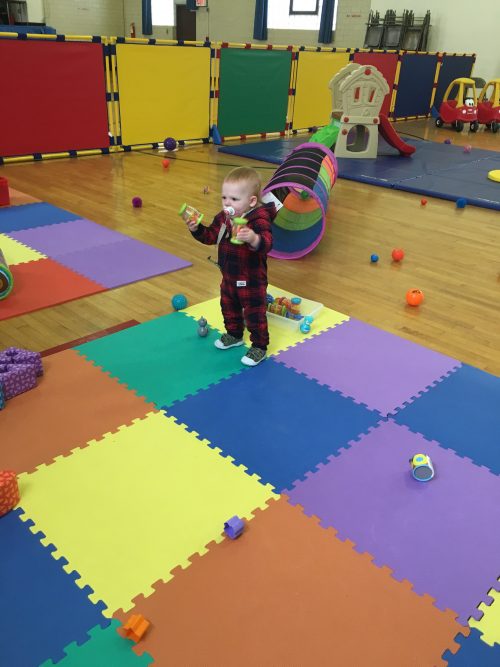 A new independent, community-based playspace for young children age 0-6 started by North Brooklyn-based parents will hold its first in a series of pop-ups on Saturday, April 6th, at Our Lady of Mount Carmel Gym (1 Havemeyer St.) from 3 p.m. – 6 p.m. The full schedule through the end of June is available here.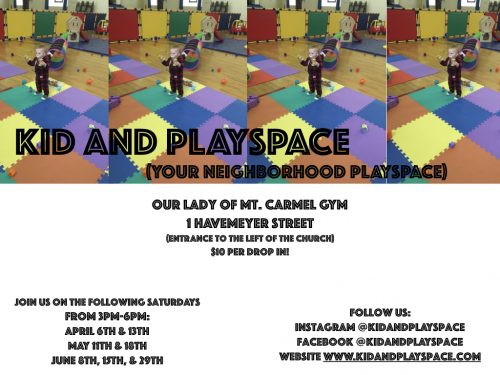 The three-hour play sessions with Kid And Playspace cost $10 cash upon entry and are held in the spacious gymnasium at Mount Carmel, where toys are provided and activities planned; parents should plan to stay with their kids at all times.
Proceeds go back into the co-op to help with the cost of toys, maintenance and activities. Apple juice boxes, water, and snacks such as crackers and fruit will also be provided.
"We've gone out into the community and have gotten a lot of toys for various age groups between 0-6 years," said Kristin Sears, who originally conceived the idea of the playspace, adding that the church will also lend toys for the play sessions. Continue reading →