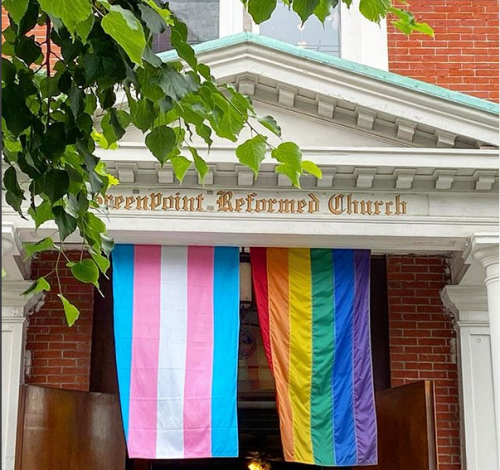 Pride 2020 looks nothing like years past, and yet, the month commemorating the Stonewall Uprising in June 1969 shares some similarities with its origins. Protests across the city and nation, standing up for and demanding equal rights for Black Americans are reminiscent of those 51 years ago in the West Village, led by Black trans folks, drag queens, and queer people of color.
The LGBTQ movement has banded with the Black Lives Matter movement this June, to celebrate LGBTQ Pride, amplify the voices and causes of leaders of color, and continue to push for justice for marginalized groups.
Here we've rounded up some events, fundraisers and digital gatherings for LGBTQ folks and allies to participate in this month.
Pick Up a Queer Soup Party Box
On June 7th, get yourself over to Prospect Heights to pick up a Queer Soup Night special box from Meme's Diner. The $12 package includes one pint of soup from MeMe's Diner, a DIY soup pack from queer makers: Food + People, plus a special sweet treat. Donations are also accepted. Then, sign on from home on the evening of June 7th to enjoy soup as a community for a virtual Queer Soup Night.
Support the Queer Liberation March
Back for its second year, this antidote to the (now cancelled due to COVID-19) NYC Pride Parade brings people, not brands, to the streets. 2020's rendition will take place on Sunday, June 28th, with a to be announced time and location, likely in Manhattan. The march will be focused on elevating and protecting Black Lives and calling for an end to police brutality.