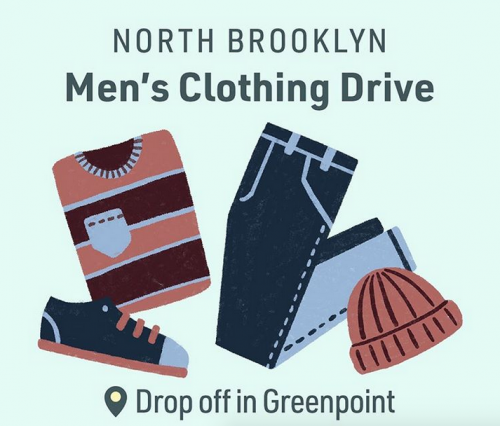 The volunteer-powered organization North Brooklyn Mutual Aid that formed in response to the corniavirus crisis is now accepting men's clothing donations in coordination with a local homeless shelter.
NBMA is currently seeking men's clothes (size large is preferred) to be donated to The Bowery Residents' Committee Shelter (146 Clay St.) in Greenpoint.
The shelter currently provides resources for 200 men in the North Brooklyn area and clothing donation drop-offs can be arranged by following the instructions here.
Clothing items sought include men's shirts in size large – 3XL, men's pants (size Large and above), clean men's socks and new men's undergarments. Continue reading →