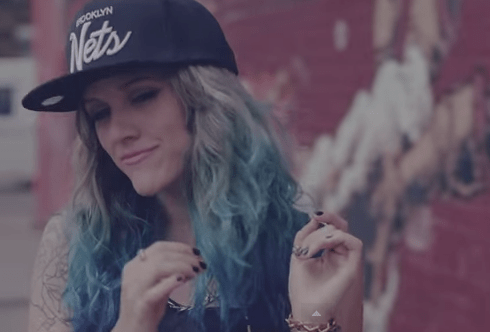 If you want to be irritated, watch this cringe-worthy music video, which is basically a knock off of California Girls, sung by a party girl who dances around Williamsburg in a Nets hat.
Bill de Blasio played it cool with Colbert this week and denied being a socialist (even though we all know he's a communist spy infiltrating the city to spread universal pre-K).
Both GIRLS and Boardwalk Empire are shooting in the hood today.  Speaking of which, have you heard of Film Complaint 11222? Local resident, Rolf Carl, is Greenpoint's own film shoot monitoring vigilante, removing tape from irresponsible crews and keeping 311 on speed dial.
The NY Times finally publishes a thoughtful piece on gentrification from a writer who has lived in Brooklyn since the 70's.  Continue reading →
Category:

News, The Hook-Up
Tags:

beach reads, colbert, de blasio, film crews, Filming, girls, ny times, off-road bike park, people of 2morrow, rolf carl, Word
1 Comment