FRED FLARE SAMPLE SALE SAT. 9/8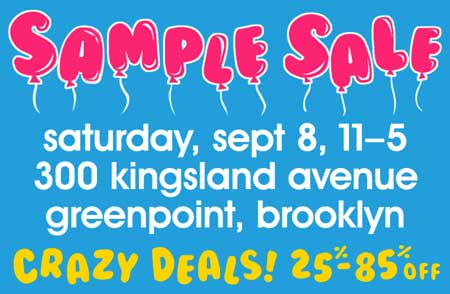 There will be a line down the block and it will be a total shit show. You might have a panic attack. That being said there are some crazy fun things to find at this sample sale. Last year I got my lawn ornament flamingo that lives in my kitchen and for reasons unknown to me I always refer to it as a swan. Now I have a lawn ornament flamingo tattoo! They are friends.
I will see you there, literally because the warehouse is right across from my apartment. Have fun and let me know what you get!
Fred Flare Sample Sale
Saturday September 8th, 11AM – 5PM (RAIN OR SHINE!)
300 Kingsland Ave (btwn Nassau Ave and Norman Ave)