Docking, Driving, Building and Borrowing — The Hook-up (6/8)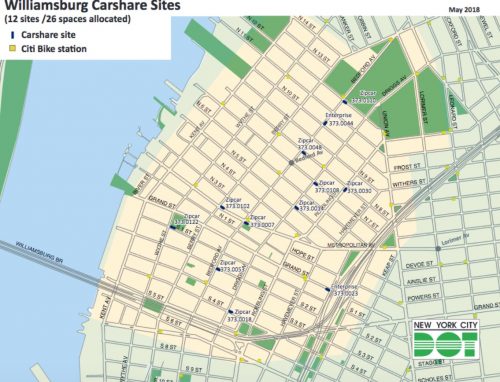 Happy Friday, Greenpoint! Now you're really living — because the Newtown Creek Alliance has announced plans for the construction and installation of a second Living Dock within Newtown Creek.
And if that doesn't quicken your pulse, maybe the unveiling of a new staircase at the Bedford Avenue L station will. They opened on Saturday as a first taste of the MTA larger L-pocalypse repair work.
But, with more stairs comes fewer parking spaces. The city has reserved dozens of spots in Williamsburg as part of its car-sharing pilot program.
Speaking of sharing, Brooklyn Public Library cardholders can now borrow musical instruments for up to two months at a time! 
Library use might be free, but the Toronto-based real estate developer Brookfield Properties is dropping $148 Million to buy into Greenpoint Landing.
Meanwhile, instead of buying, a local thief stole a 24-year-old Greenpoint man's phone on the corner of Graham and Meeker.