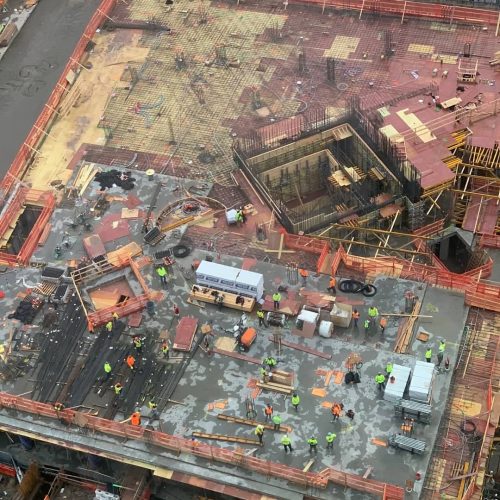 New York hit the "pause" button on all non-essential business last week to slow the spread of coronavirus, and on Friday the directive from Governor Cuomo was extended to construction sites.
The temporary measure to halt all non-essential construction in NY follows similar measures taken in Washington state and in cities such as Boston.
Exemptions for the construction ban include the building of hospitals, homeless shelters, infrastructure and transit projects, emergency repairs, and perhaps most consequently for Greenpoint, affordable housing.
Local residents once-again reached out to Greenpointers on Monday morning with photos and videos of construction workers in close proximity at Greenpoint Landing and at 53 Huron St.
A man who lives near Greenpoint Landing called the police this morning as he watched construction workers on site: "They (the NYPD) claim they went there and it is essential work. I told them that they are not working on the affordable building yet. They are working on the tower," he said, adding that the police must witness unsafe working conditions to enforce the order.
"They are working in close proximity and they don't have masks. The police told me they don't have to. It's hypocritical from the city. It is absolutely does not help the situation," he said.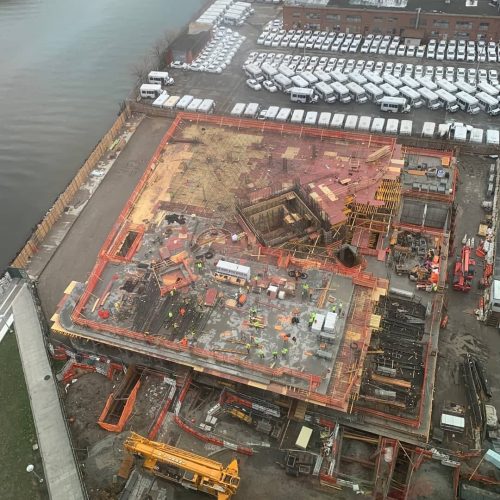 Cuomo's official "guidance for determining whether a business enterprise is subject to a workforce reduction under recent executive orders" lists the following rules for construction sites: Continue reading →