BUG OUT!, Budin, Sleeping Giant, Grumpy Times Square: The Hook-Up (6/1)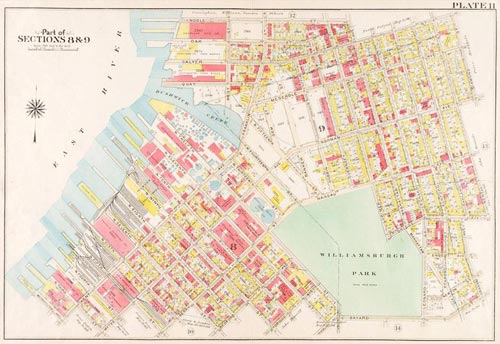 • On Greenpoint's art scene, Calico Brooklyn's Scott Chasse comments: "Greenpoint's art scene is a sleeping giant," in an article about the gallery in Art File Magazine.
• BUG OUT! Become a Brooklyn Urban Gardener (get it?) at Brooklyn Botanic Gardens.
• Cafe Grumpy opening in Time's Square? Yes. (Brokelyn)
• BK Flea shut down last week, "because the edge is a poorly constructed piece of garbage." (Free Williamsburg)
• We are in the siding capital of the world, but if you so have a Brownstone, find out if it's a wood frame.
• Another cafe is coming to Greenpoint in the fall, and you can also buy a Nordic sweater there. (Village Voice)