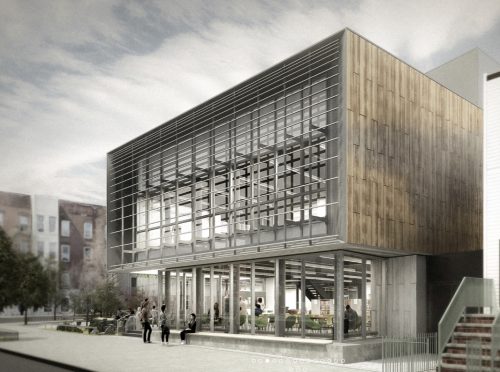 Anticipation is building as the summer moves along for fall's anticipated reopening of the Greenpoint Library (107 Norman Ave.), which closed in July 2017 for demolition, and construction on the new library.
The fall relaunch is on-schedule as of now as explained at the Friends of Greenpoint Library meeting that was held on July 1st.
At the meeting, Sharon Kim, President of FOGL, introduced her new Co-President, Randy Locklair, and they generated ideas with the group for fundraising and outreach this summer. A bar night and book swap in early August is in the planning process.