I Like Lincoln Restler: Campaign Launch Party Tonight!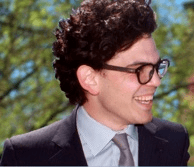 Lincoln Restler is a great guy and good for Greenpoint. He has been supportive of Greenpointers, attends our events, supports the Greenpoint Church Soup Kitchen, helped with the Java Street Garden, wants to save the G train line extension and overall is great at getting community members involved!
Join him and his supporters tonight, 5/3/12 from 6-8:30pm at Brooklyn Winery (213 No. 8th St) to kick-off his campaign. Support here.