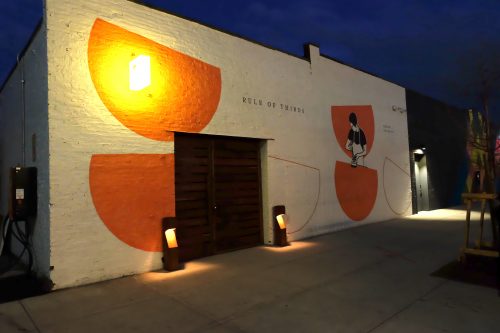 A new 85-seat restaurant inside of the a/d/o co-working space is already drawing large crowds and captures the innovative energy of the neighborhood with sharable Japanese-inspired dishes that are surprisingly capable of satisfying all dietary restrictions.
Rule of Thirds (171 Banker St.) opened last month to high anticipation replacing the traditional Scandinavian restaurant Norman, which closed in March 2019.
A partnership was formed last summer between alumni of popular Williamsburg restaurants Okonomi (150 Ainslie St.) and Sunday in Brooklyn resulting in the successful pop-up Yaki Tiki, which brought delicious Japanese BBQ and tiki drinks to the a/d/o courtyard.
JT Vuong and George Padilla (formerly of Okonomi and YUJI Ramen) and the Sunday in Brooklyn hospitality team (Todd Enany, Adam Landsman, Exec Chef Jaime Young, and bar director Brian Evans) are back again with Rule of Thirds and Greenpointers stopped in for dinner earlier this week. Continue reading →