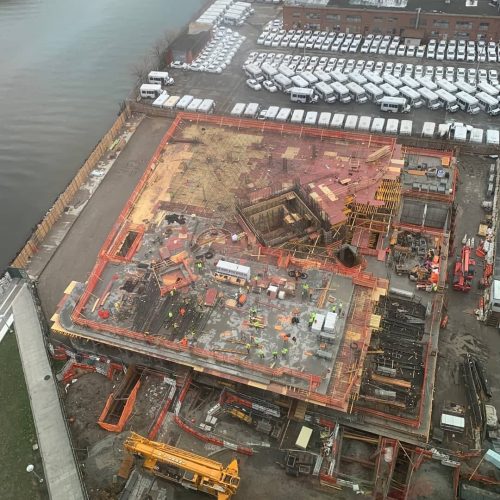 Last Friday, Governor Cuomo ordered all non-essential construction to cease to help stop the spread of coronavirus, but allowed for developments that include affordable housing to move forward.
Greenpoint's coastal highrise construction sites will mostly continue through the pandemic according to a map released by the city on Friday.
The "Essential Active Construction Sites" map shows that work can proceed at 30 Kent St., 144 West St., 19 India St., 10 Huron St., 77 Commercial St., 1056 Manhattan Ave., 211 McGuinness Blvd. and Greenpoint Landing.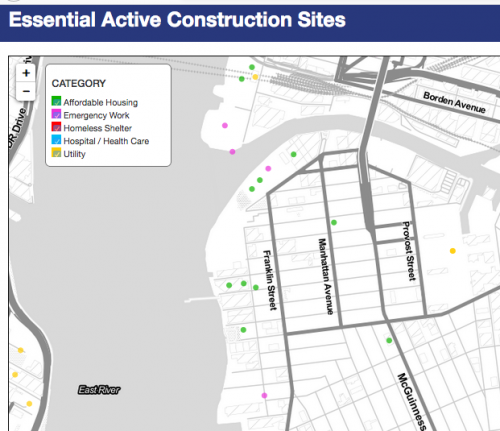 Concerned Greenpoint residents submitted photos and video over the past week of construction sites on the waterfront at Huron Street and at Greenpoint Landing, both of which appear to permitted to continue under the new guidelines. Continue reading →