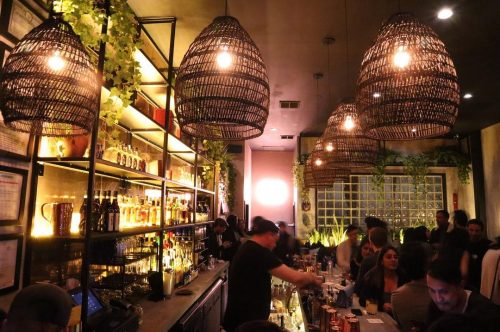 A new Asian-inspired cocktail bar featuring sharable street food dishes named Sama Street (988 Manhattan Ave.) opened last Monday and is the project of childhood friends and Brooklyn residents Avi Singh and Rishi Rajpal, who met at the age of four while growing up in New Delhi, India.
"We spent the majority of our childhood living in Asia and traveling around Asia, so we really wanted to bring that experience to this cocktail bar in Brooklyn," Singh said.
"We both happened to be in New York, we wanted to get into this industry for a while and finally took a leap and decided to work together," he said.
When looking for a restaurant space, Singh and Rajpal considered many Brooklyn neighborhoods.
"Initially we were looking all over Brooklyn; Greenpoint, Williamsburg, and a couple of places in East Williamsburg too, but the Greenpoint neighborhood just kept drawing us back," Singh said. "The neighborhood is awesome, the people here are really nice; we've gone to meet with other business owners on Manhattan Avenue and everyone is very welcoming and very friendly, so this is a great place to be."