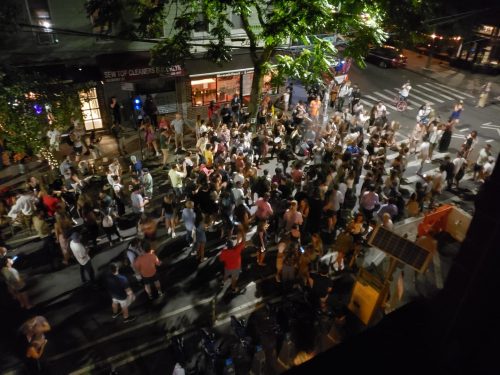 As crowds flock to restaurants and bars located on the mile-long, car-free stretch in Williamsburg, the police are enforcing the city's "Open Streets" initiative that reserves Berry Street on a schedule of 8 a.m. to 8 p.m. for pedestrians and cyclists.
Residents say that the NYPD's selective enforcement of the schedule runs counter to officers' hands-off approach to maintaining and surveilling "open streets" citywide. It's also a sudden policy change for Berry Street locals, who were accustomed to the police barriers' presence from dawn until dusk.
Johanna, who lives on Berry Street and declined to give her last name, watched officers take down barricades on the street more than two weeks ago.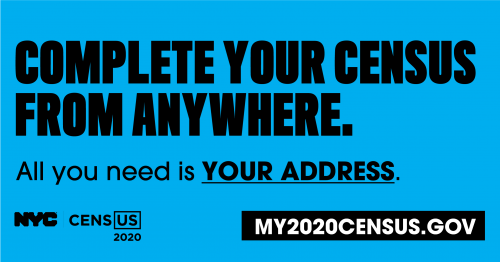 "We asked them why they're taking them down, and he said, 'It's clearly being abused'," she explained in an interview.
The 94th precinct is responsible for the northern stretch of Berry Street and confirmed that officers have been paying particular attention to what some residents call "Bourbon Street."
"Personnel have responded to an increased number of 311 complaints on Berry Street involving crowds of people who refuse to adhere to the 8 p.m. end time," corroborated Kathleen Fahey, the precinct's Commanding Officer, in a statement.
NYC's attempt to open Berry St in Williamsburg up to pedestrians has turned sour. Restaurants and bars serving to go alcohol is drawing large crowds and trash. NYPD on scene now opening street to cars in bid to disburse crowd. pic.twitter.com/HBAgHTwEl6

— Michael S. Derby (@michaelsderby) June 14, 2020
In fact, more than half the number of 311 complaints citywide have concerned "social distancing" and "loud music/parties" near the Williamsburg waterfront since May 14th, when Mayor de Blasio added Berry Street to the city's ever-increasing list of roads open to pedestrians, according to an analysis by Greenpointers. Continue reading →