Lobster Joint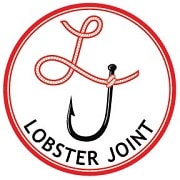 Lobster Joint's menu features classic New England-style comfort food, as well as other traditional international seafood offerings.
Lobster Joint's menu specials rotate based upon supply, emphasizing freshness, quality and seasonality.
Our cocktail list utilizes simple, quality ingredients that would be typically found in any seafood shack, and our service style is based on traditional window service found at many seaside seafood restaurants. Additionally, we offer bar/counter service for fast and casual dining and cocktails.
ADDRESS
1073 Manhattan Ave.
Brooklyn, NY 11222
TELEPHONE
(718) 389-8990
(718) 389-8993
HOURS
Mon-Fri | 12pm-12am
Sat&Sun | 11am-12am