Greenpoint This Week: Bayside Tank Demolition, Lead in North Brooklyn Schools, Williamsburg Pier Opening, and More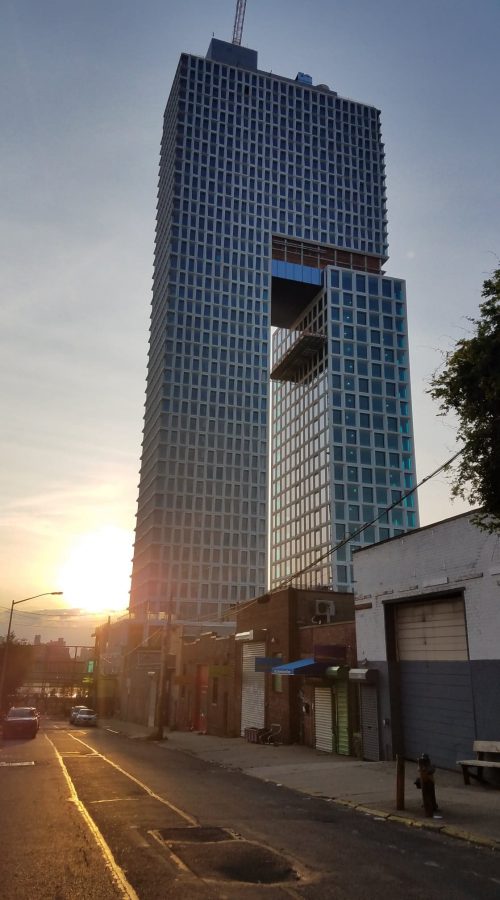 Welcome to the weekend Greenpointers! Luckily, the four-alarm fire on Monitor Street this week resulted in no life-threatening injuries, and thankfully, the abandoned van across from John Ericsson Middle School was finally towed.
If you're looking for weekend activities, there's time left to see the "Beyond the Streets" exhibit featuring 150 artists at 25 Kent. While you're in the area you might want to checkout North Brooklyn's latest waterfront opening, the North 5th Street Pier and Park and say farewell (for now?) to the iconic Wythe Diner.
For now, catch up on this week's local headlines:
The DOE released data this week revealing lead paint in North Brooklyn schools. (Greenpointers)
The Acme Smoked Fish redevelopment scoping meeting is set for August (Greenpointers)
Demolition of the Bayside tanks in Williamsburg has commenced. (6sqft)
NuHart Superfund site's redevelopment is delayed by developer's lawsuits (Bedford and Bowery)
Greenpoint-based Polish food company Bacik will expand to New Jersey (Jersey Digs)
Take a peak at Greenpoint's newly opened waterfront greenspaces. (Brooklyn Daily Eagle)
Another Greenpoint manhole fire erupted on Franklin and Noble streets (Patch)
A trucker was cited for hitting a cyclist on Franklin Street last week. (Brooklyn Paper)
Police are looking for a Williamsburg street groper (Greenpoint Post)
Incomes of $96,000 in Greenpoint and $104,000 in Williamsburg are now the lower thresholds of affordability. (Street Easy)
What's up with this mini police station in Williamsburg? (Untapped Cities)
Amazon is eying a warehouse across the creek in Maspeth (The Real Deal)
Williamsburg's newest hotel opened on Metrolpolitan Avenue this week. (Hospitality Design)
A Dominican chocolate shop opened up shop in Williamsburg. (NY Times)