Williamsburg's North 5th Street Pier and Park Finally Open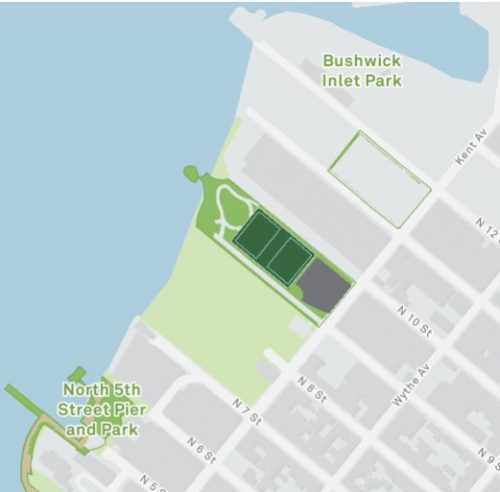 The Williamsburg waterfront's long fenced-off North 5th Street Pier and Park are now open to the public and the walkways feature plants, benches, and even AstroTurf.
View this post on Instagram
The piers, located to the South of the North Williamsburg Ferry stop, were under construction for several years as part of the development of the 40-story tower at 2 N 6th Pl, Brooklyn Paper reports
The piers were originally built by Manhattan-based firm Douglaston Development as part of a 2006 Greenpoint-Williamsburg rezoning plan that resulted in the construction of a 40-story rental tower at 2 N. Sixth Place.

In exchange for the rezoning, Douglaston agreed to transform waterfront property near the development into public parkland, which included the N. Williamsburg ferry stop that opened in 2013, along with the two additional piers and a surrounding park the firm says was only recently completed.

But locals claim that the area has appeared finished and fit for public use for more than a year, and wonder why it has remained walled off by traffic barriers and fencing.

Parks Department to open two #Williamsburg piers: https://t.co/mqFazqN8eD pic.twitter.com/SJpwL4GCZR

— Brooklyn Paper (@brooklynpaper) July 18, 2019

The city was transfered ownership of the piers by the developer last month, and now the piers are open for public access.