All Bacon Everything, Greenpoint Burglaries, and $$$ Condos—The Hook-Up 7/21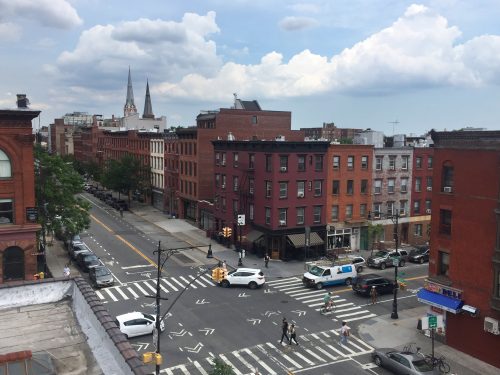 The condos that are replacing the old New Warsaw Bakery on Lorimer Street have gone on the market, for upwards of $1.5 million per unit.
A guy broke into two Greenpoint businesses in less than one hour, and robbed them. Baoburg (614 Manhattan Ave) and a nearby laundromat were both hit.
Predictably, there's a new all-bacon tasting menu in Williamsburg at a restaurant called Belly.
Broadway Stages is building a new soundstage on Monitor Street. Jessica Jones, The Unbreakable Kimmy Schmidt, Master of None and Luke Cage have all been shot at other outposts of Broadway Stages.
Williamsburg's Brooklyn Tailors (327 Grand St) were interviewed this week by the New York Times, saying, "We're the tailor for the well-dressed guy who's not a suit guy."