Hot off the Press: Pics From The Brooklyn Dirty Book Fair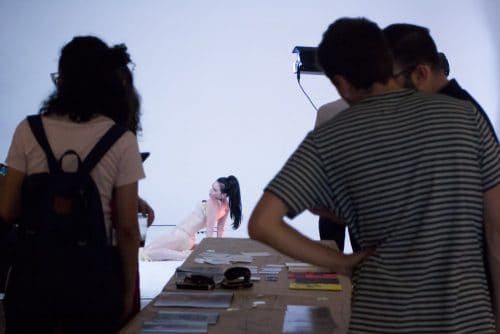 This weekend, Greenpoint played host to the first ever Brooklyn Dirty Book Fair. The event, presented by MATTE Magazine, lasted all day Saturday and Sunday at Point Green Studio (260 Java St), and featured not only titillating books, zines and gifts for sale, but also cheeky performance art (including a cake sitting performance by Lindsay Dye), music and more.
All photos by Kate Truisi.