Thursday Spotlight: Tattoo Artist Diego Romay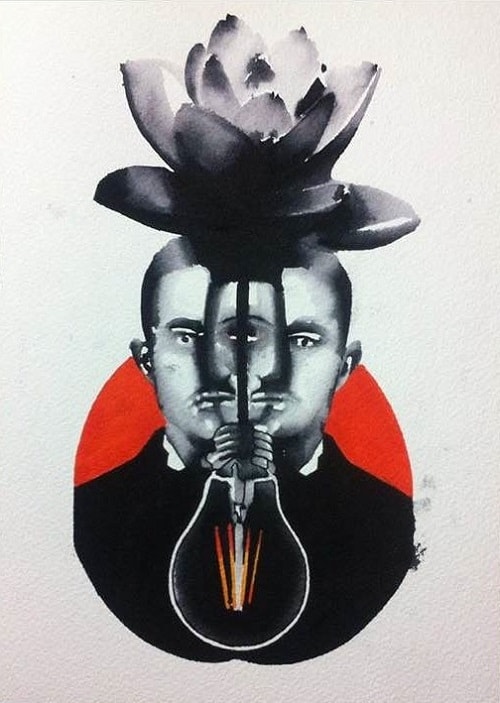 Born into a family of architects and photographers, Bolivian artist Diego Romay had wanted to go to art school with no other purpose than doing what he liked. Four years after graduating and saving money he made from a couple of art shows, Diego had the chance to study abroad and come to North America with his family's support. He found mentors in a shop in Washington, DC who taught him the techniques of professional tattooing. After two years of learning, his experience and love for the craft led him to permanently relocate to Brooklyn.
"I knew since the beginning that Brooklyn was the place I wanted to grow as an artist. Steve at Evil and Love Tattoo in Greenpoint was the person who hired me to work in his fairly new shop," he told Greenpointers. Diego is still a staff artist at Evil and Love Tattoo to this day, specializing in watercolor brush strokes, geometric designs, and abstract themes. You can see his Instagram to follow his work.