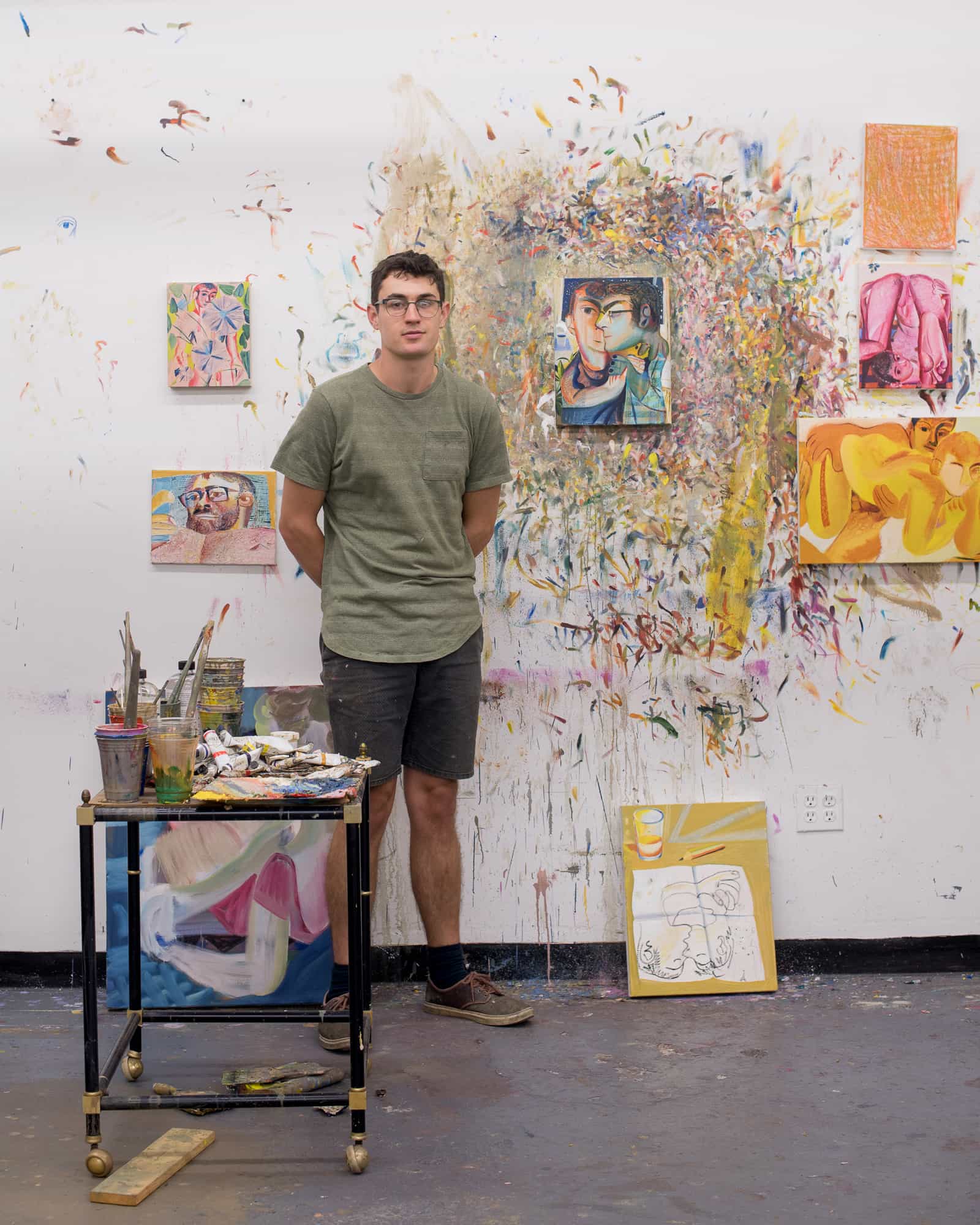 Louis Fratino's Long Island City studio is part of the Artha Project artist residency program. Among the others in the shared studio space, I am quickly drawn to a long wall jeweled with multiple small paintings that hold snapshots of moments shared between Louis and those close to him.  A gentle stretch from an inversion, a simple sip from a cup, two figures nuzzling in bed, the paintings bolster warmth, solidarity, and peacefulness. His works are clearly intimate in both scale and subject. Each supple figure is cradled safely in its tight frame, yielding both tenderness and eroticism. His painting in progress hangs in the center of a paint speckled circle, warmly haloed by the brush strokes of preceding works. There is an intuitive desire to squeeze the juicy feet and bellies of his adoring figures. The dry and waxy rendering of paint invite a closer look into his inventive mark making techniques that create a diverse textural surface.
Greenpointers: When were you first exposed to art as a child?
Louis Fratino: My first experience with art was probably my amazement with various illustrations in children's books as a kid. I used to hoard books and try to figure out how they could make the character look the same on each page. I made my own versions of books as a kid. We also lived not so far from Washington D.C., so I was able to go to the Smithsonian and the National Gallery of Art which was incredible. I always really loved drawing and don't remember having a defining moment of figuring that out. It was just always something that I did. I would go through multiple reams of printer paper in a weekend. Eventually my parents noticed and heard from my teachers that I was very interested in art. I took art classes in high school where we had a very robust program. The art room was in the old gymnasium where six or seven people could be working on easels at one time. I have always made work about relationships and intimacy and love. In high school I was making paintings about my siblings, and when I was in a relationship I started painting the person I was with.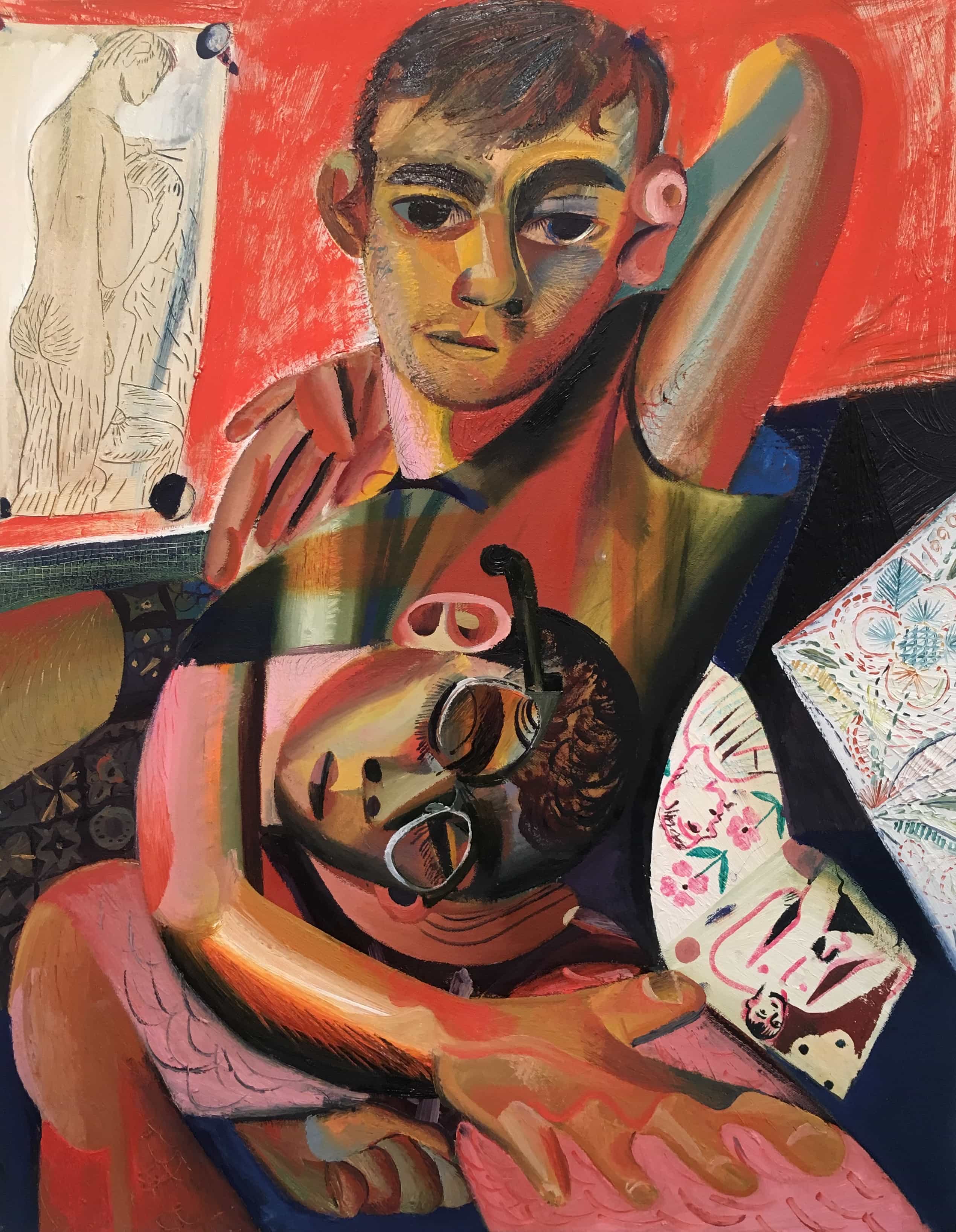 Louis: I decided I wanted to study painting my freshman year of college. I was trying to entertain the idea of a dual degree in illustration right up until graduation. I made a manuscript for a children's book and had done some editorial pieces. I decided it wouldn't be possible to go all the way and do both at the same time. There are tons of artists who make publications and do things outside of painting when they're older that I want to do, but I think right now it just demands too much to try to build both of those careers. Illustration in a way feels harder to me sometimes because you don't get to just generate your own material. And maybe that's why I'm ultimately a painter.
Category:
Art/Music
Tags:

abstract, art, artist, bright, embracing, figurative, Greenpoint, long island city, lou fratino, louis fratino, sexuality, tenderness, Thierry Goldberg, Thursday Spotlight
0 Comments