Yana's Salo Pop-Up on Anthony Eats America & Filipino Food Porn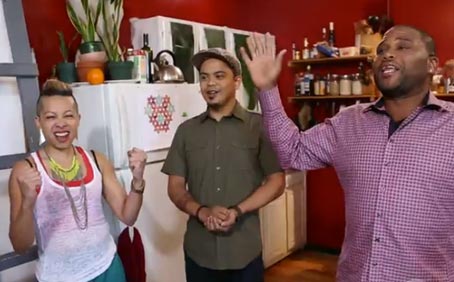 Yana "snuck" learning how to cook in order to impress her Grandma in the Philippines – and the first dish she ever made was get this – Pasta Alfredo! Anthony Eats America featured a dish called Kaldereta – a goat stew served at a recent Salo Pop-Up Dinner in Bushwick that Yana hosted with her cooking buddy Kyle.
Here is food porn from our last Sunday Supper at Domestic Construction – sponsored by Brooklyn Gin. See more photos at Salo's Facebook. Thanks to Niki Jackson & Jon Pywell for photography.
Check out what's in store for our next Sunday Supper – a big fat Sicilian feast.