Mad Men Season 6 Premiere Party & Classic Cocktails at The Exley – Sunday (4/7)!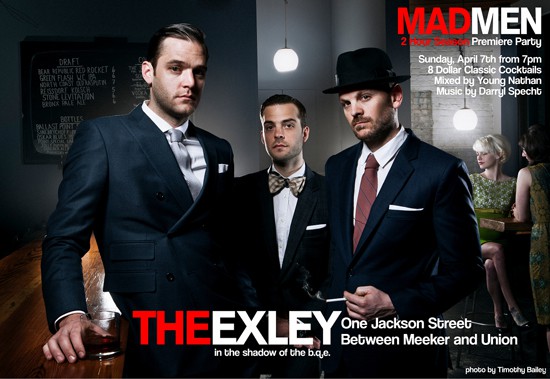 Join us Sunday, April 7th – 7pm at The Exley (1 Jackson St) for Classic Cocktails mixed by Young Nathan (the man in the middle), inspired music by Darryl St. Christopher Specht, and the 2 Hour Season Premiere of Mad Men Season 6.
Sponsored Post Courtesy of The Exley.