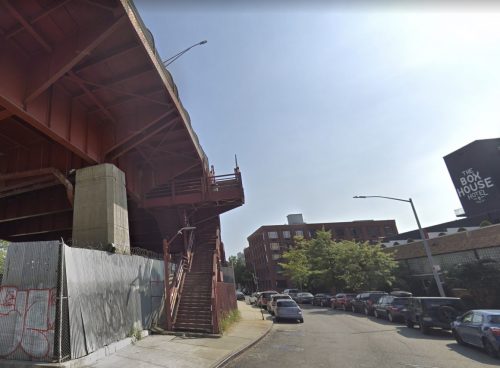 A Greenpoint woman was allegedly attacked by a stranger resulting in her receiving 16 staples to her head after she walked down the Pulaski Bridge staircase onto McGuinness Boulevard at Box Street just over two weeks ago.
The Greenpoint-based artist who wishes to remain anonymous says that she exited the staircase after returning from Long Island City at approximately 9:50 p.m. on Tuesday, March 5th, when the suspect appeared to walk past her and up the stairs to the Pulaski Bridge.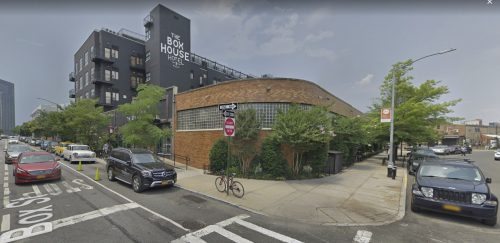 The suspect, described as a middle-aged man approximately 5′ 10″ tall and wearing a dark baggy hooded sweatshirt, struck the woman on her head from behind with a wooden walking cane multiple times across the street from the Box House Hotel (77 Box St.).