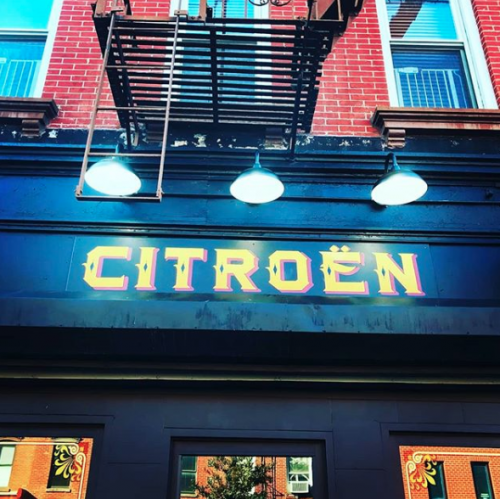 Get ready, Manhattan Avenue: another liquor license has been approved.
And that license is in good hands — Citroën, the new French bistro at 931 Manhattan Ave. with market-fresh ingredients, has been tantalizing Greenpointers with its unique cocktails on Instagram and leaving those in fear of political discussions around the Thanksgiving table wishing they were saddled up at the new restaurant's custom-made bar.
In fact, much of the decor, chairs, and tables in Citroën — like the menu — is custom-made. That's because long-time Brooklynite and kingpin of repurposed goods Craig Kafton is behind these nifty operations. Kafton created a similar experience at Williamsburg's beloved but now closed Second Stop Café — notice the detail in Citroën's recycled columns and bespoke tables — including a restored one made from Rosie Perez' door in her old Brooklyn home.