The new rooftop at Greenpoint Beer and Ale Co. (1150m Manhattan Ave.) features a signature Tom Fruin glass water tower.
Something was in the air Saturday afternoon. The dulcet tones of Phil Collins, yes, but also the yeasty aroma of craft beer.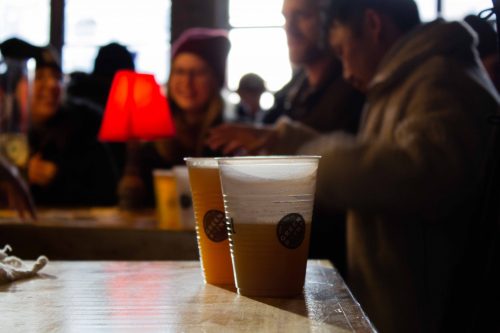 Greenpoint Beer and Ale Co., a local brewery shuttered since late 2018, opened the doors of its newly renovated location at 1150 Manhattan Avenue Saturday to celebrate Phil Collins Day.

The event marked the first public showing of Greenpoint Beer and Ale's new space before the brewery opens permanently next weekend, according to owner Ed Raven.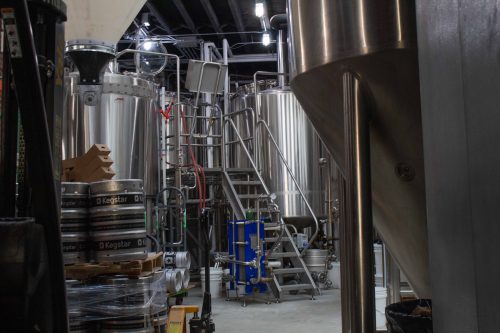 The new space is as cavernous as the previous site, which was located on North 15th Street, but now has a new rooftop bar overlooking the Manhattan skyline. And the brewery has quadrupled its brewing capacity, adding 15 more barrels to its production line. Despite having a full kitchen, Raven plans to slim down the menu, "First and foremost, we're brewers," he said. Continue reading →