Firkin Awesome Cask Festival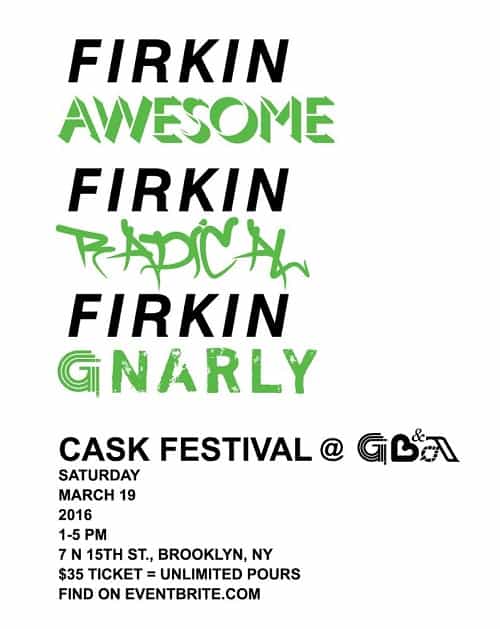 This Saturday (3/19) from 1-5pm, Greenpoint Beer & Ale (7 No 15th St) has organized their Firkin Awesome Cask Festival, where we will have the rare opportunity to try beer the way it was originally made to drink before refrigeration and carbonation.
Real ale is beer that is naturally carbonated by yeast consuming fermentables within a closed vessel, also called cask conditioned. A lot like bottle conditioning, but on a larger format. It's a traditional English way of serving beer. No extraneous CO2 is used to dispense the beer as in a typical draft system, and it's usually softly carbonated and served at cellar temperature in order to showcase the delicate, nuanced flavors found in English malt, hops, and yeast.
We'll have an outstanding lineup of firkins (a 10.8 gallon cask) from…
LOCATION: Greenpoint Beer & Ale (7 No 15th St)
DATE: Sat, March 19
TIME: 1-5pm
Get your tickets at EventBrite
(Sponsored post courtesy of Greenpoint Beer & Ale)